---
Festival of Political Photography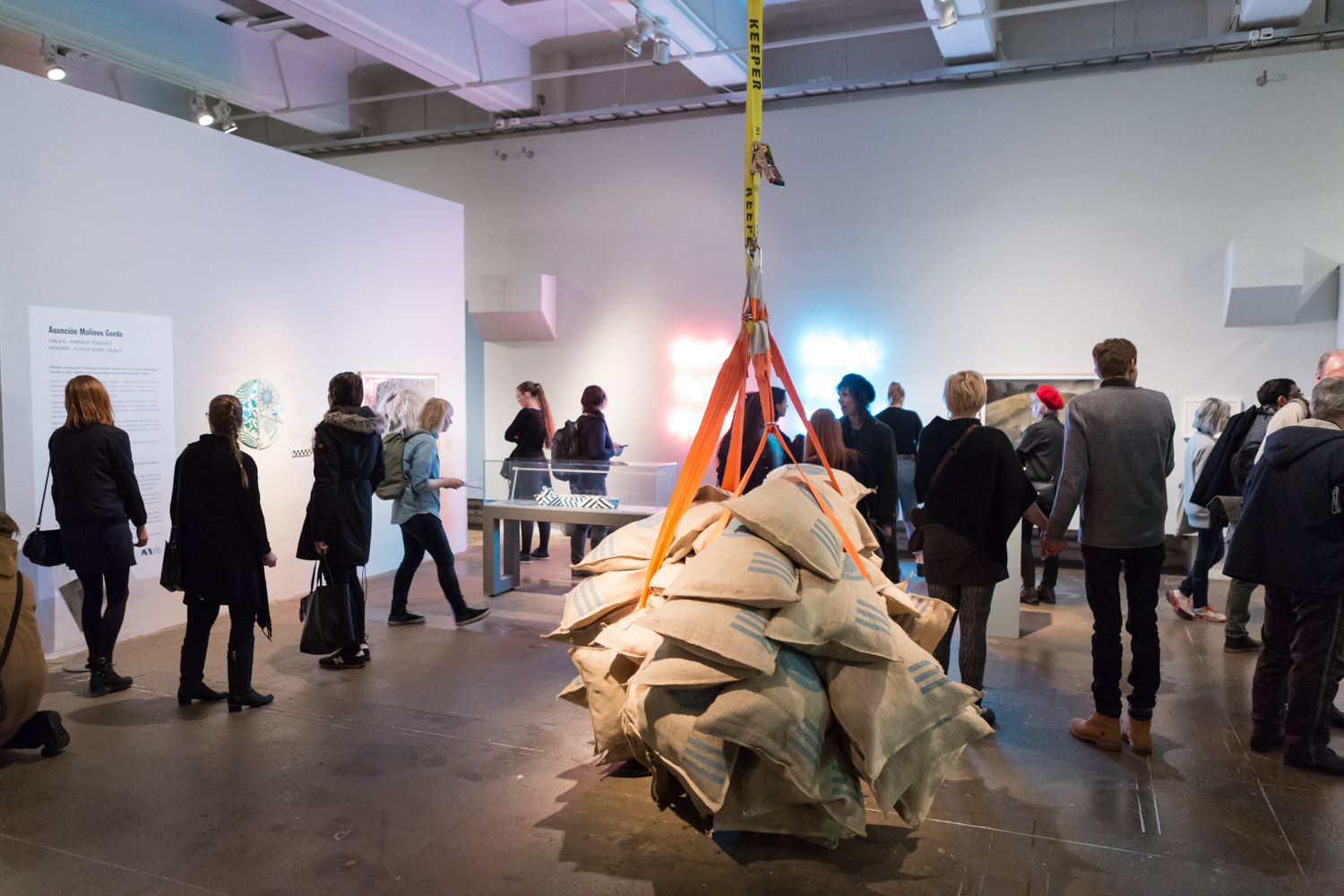 ---
The fifth Festival of Political Photography opens at the Finnish Museum of Photography on 8 October 2021. The exhibition Bird's-Eye View is open until 6 January 2022.
What if a crow could take photographs? What kinds of photos would it take? What would the world look like through the eyes of a bird? The festival reflects, through photography, on the capacity of humans to imagine the perspective of birds and to understand the world in an alternate way through that lens.

The festival approaches the avian gaze both from a bird's eye view and as a broader effort to understand the animal gaze – to understand what the world would look like through the eyes of a bird. Perceiving other species' viewpoints and ways of life through information and imagination increases the empathy that is vital for the coexistence of humans and other species. The festival also illuminates human blindness to the species loss occurring around us – more than a third of Finnish birds are already threatened with extinction. Will birdsong survive only as background music in shopping centre corridors?

The festival consists of an expansive exhibition at the Finnish Museum of Photography and an ancillary programme based on the exhibition theme. The PVF exhibition 'Bird's Eye View' is the first Finnish Museum of Photography ensemble to open at the Cable Factory exhibition space in Helsinki since its renovation.

This year the festival wants to increase accessibility and lower the threshold for taking part, especially by offering material related to the exhibition in several languages. The introductory text unpacking the theme of the festival is available on the festival website in Finnish, English, Swedish, Northern Saami, Russian, Arabic and Somali.
---
MENTORIng ProgramME 2021

The Festival of Political Photography (PVF) has launched a mentoring programme for photographers and artists, aimed at supporting their work on long-term research-based projects. Of the 32 high-standard applications received through the open call for 2021, three photographers were selected for the inaugural programme: Naser Bayat, Shia Conlon, and Noora Sandgren.

The Festival of Political Photography wants to encourage photographers to engage in long‑term visually oriented research. Dedicated photography projects require both considerable material and intellectual resources from photographers. Often, a lack of professional feedback and limits to practical resources pose further challenges for photographers working independently. Therefore, PVF strives to provide professional support and practical resources to photographers working on longer-term projects.

The mentoring programme supports projects and photographers individually, in accordance with case-specific needs. In the course of the year, the photographers selected for the programme will receive professional feedback and support for deepening their examination of the topic, structuring the work, finding suitable pictorial form, and editing the visual material. In addition, selected projects will be supported with a working grant.

The mentoring programme is an independent part of the activities of the Festival of Political Photography and is realised with the generous support of the Patricia Seppälä Foundation.